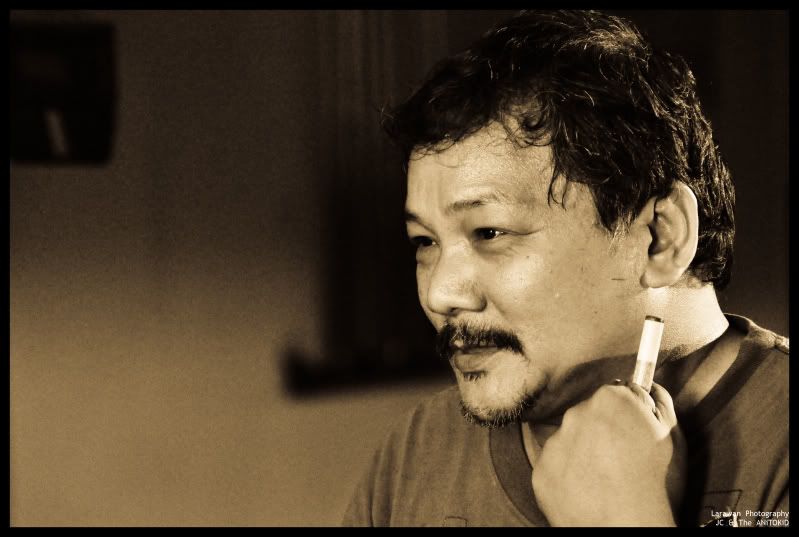 Photo buddies, here are some pictures we took during

Cheche Lazaro

's interview of

Efren Bata Reyes

, aka

The Magician

!

The Probe interview was conducted at the AMF-Puyat Superbowl at the Makati Cinema Square in Makati City. It highlights the illustrious career of Efren Bata Reyes, incuding his childhood, money game matches, unforgettable moments in the sport, local and international wins, his rise from poverty to becoming a local hero, and more!


Cheche Lazaro's unique way of asking questions, coupled with Efren Reyes' witty remarks makes this interview a rare treat for anyone who wants to know more about the Kid who did good!



Hope you enjoy the pics as much as we did shooting 'em! Till the next shoot, friends!

*The interview will be telecast on the July 22, 2009 episode of The Probe on ABS-CBN. It will also be televised on cable TV via The Filipino Channel (TFC).